Transportation - Wooden case packing
Each unit of the machine is packed with export wooden case strong enough for ocean transportation as well as inland transportation and fork lift or crane lifting.
Transportation – Lifting
Fabric wire ropes are provided in the wooden case (please refer to the following picture in the next page) for easy lift after unpacking. What users need to do is lifting up the rope by using not less than 0.5 Mt. of lifting equipment and install the machine on the top of the lathe.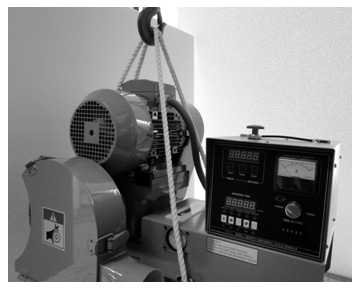 Installation – Procedure
Disassemble the compound rest and slide from cross-slide. (Refer to Fig.1)
Clean carefully the surfaces of both swivel base and base plate of the machine.
Use lifting equipment to lift up the machine carefully over the top of the swivel base.
Adjust the position correctly and use bolts to fix the machine temporary on the lathe.
After the alignment is completed, fasten the bolts tightly to complete the installation.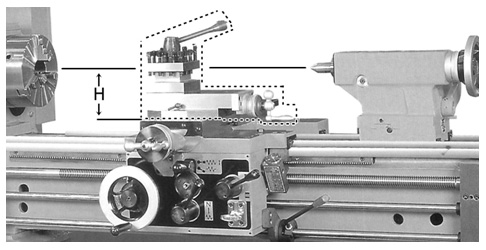 Installation – Conditions
This machine shall be installed on a high accurate conventional lathe or working machine which has good alignment between the machine and the lathe which shall be installed on a concrete solid base with least vibration.
Alignment and Horizontal Adjustment
Before operation, alignment must be done to make sure the grinding spindle is parallel to the longitudinal movement of the lathe.
Non-align or non-horizontal installation of the attachment to the lathe would cause imbalance grinding which might cause unexpected injury including ejection of work piece, vibration to the attachment or other hazards which might further lead to damages to the attachment.
Dust Collector (optional, not included)
To prevent the grinding dust blowing around in the operation site, there is a four inch diameter dust emission hole set at the rear side of the grinding wheel safety cover so that the users could install a suction pipe to collect the dust during operation.